Here is the entire process of how we turn your vision of your dream home into reality
There's a lot that goes into renovating or building a new home, that's why we have a proven process that we follow from start to finish, ensuring that your project is built on time and within budget.
 This is to pre-qualify clients to work out if we are able to help you with your job or can refer you to someone more specific to their needs. If they qualify we arrange a site visit.
During this visit, we discuss what you are looking are looking to achieve, assess the building site, and determine whether your vision is viable. During this meeting we discuss our building process starting with a Concept Design.
We take your ideas and our expert building knowledge and work with our building designer to come up with an initial concept drawings. These will include floor plans, elevations and also a 3D perspective of what the design will look like. 
From this concept design, we can give you the estimate of the likely costs involved, to help determine if this will be within your budget or if changes need to be made.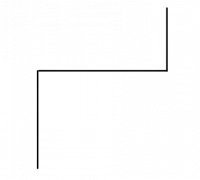 Preliminary Building Agreement
We work with our professional architects, designers and engineers to produce construction ready plans. This process can include – full construction plans, engineering, wastewater management reports, surveys, soil testing, bush fire attack reports, energy efficiency reports, town planning specialists; depending on scope of works and/or site location. 
We can also provide you with the option to work with an Interior Designer for the selection of finishes, fixtures and fittings during this stage. Once all this information is gathered we submit this information for council certification. A comprehensive fixed price quotation is also prepared for presentation to you.
Fixed Price Building Contract
 We provide a genuine fixed Price Building Contract. With itemised inclusions and accurate timelines. Everything is outlined to ensure peace of mind.
Once construction begins, you will have full access to our 24/7 online project management system through the client portal, where you will be able to watch your dream take shape. You will be able to see the progress and upcoming schedule along with budget and if you want to make any changes to the build along the way, it's all documented for you to see and approve.
Now that all the trades and tools are gone and your house has been professionally cleaned, we hand over your keys and walk you through your completed project. 
We believe in lasting relationships and are committed to making sure you are 100% happy, so please let us know if you have any concerns.
Looking for the best advice on your renovation project?
We're ready to answer your questions and help you get started on your journey to upgrading your home and lifestyle.